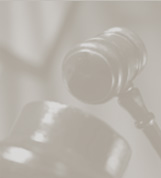 Practice Areas
"We have always thought of services as an on-going relationship that is built one day at a time."
Corporate Restructuring
We have broad experience in debt restructuring processes and have been involved in over 150 insolvency and bankruptcy proceedings, extrajudicial restructuring processes with bank and creditors clubs, APEs and corporate economic and financial restructuring processes.
The firm offers advisory services to trustees in insolvency and bankruptcy proceedings, through follow up of cases and discussion of alternatives, thus optimizing resources and facilitating the role of accountants appointed to serve as trustees.