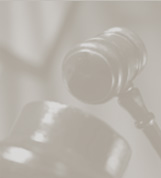 Lawyer Profiles
"The law is a necessary relationship and history is merely a chain of causes and effects of the events followed by those laws." Montesquieu
Raul A. Borthwick
Partner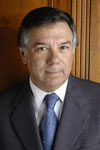 Raúl Borthwick graduated from the Universidad Nacional de Buenos Aires in 1975.
He acted as legal counsel during the intervention of Unión Ferroviaria Argentina, ordered by the Federal Ministry of Labor, and during the court-ordered intervention of SAFRA Group.
He provides consulting services to individual companies and corporate groups in the financial, tourism, hotel, real estate development and investment management industries, among others.
At present he acts as counsel for ABN AMRO Bank, trustee of the LAVERC (Scotia Bank) Trust.
He is the local representative of Coutts Bank Von Ernst, a Switzerland-based financial institution.
He specializes in corporate matters, business consulting, credit analysis, management of debt portfolios, judicial and/or extrajudicial collection activities and labor conflict resolution, both at individual and collective levels.